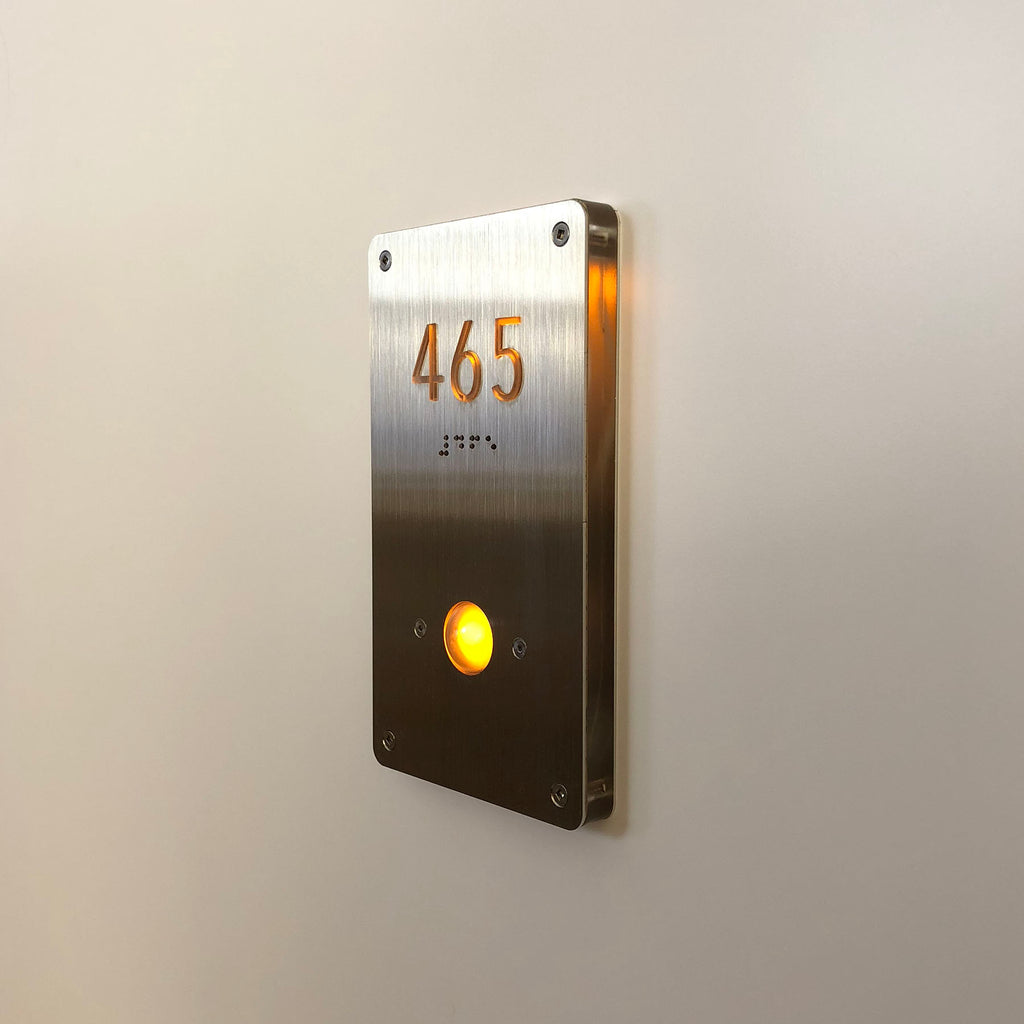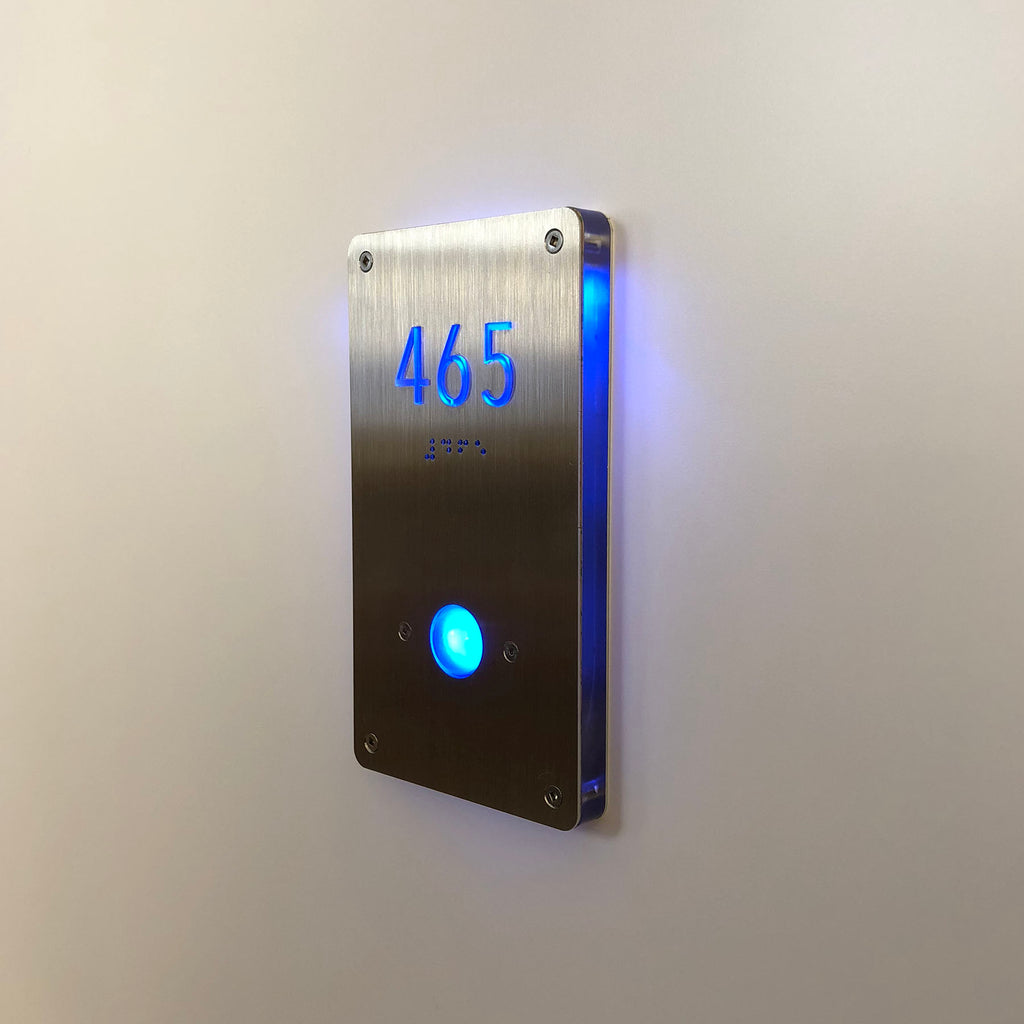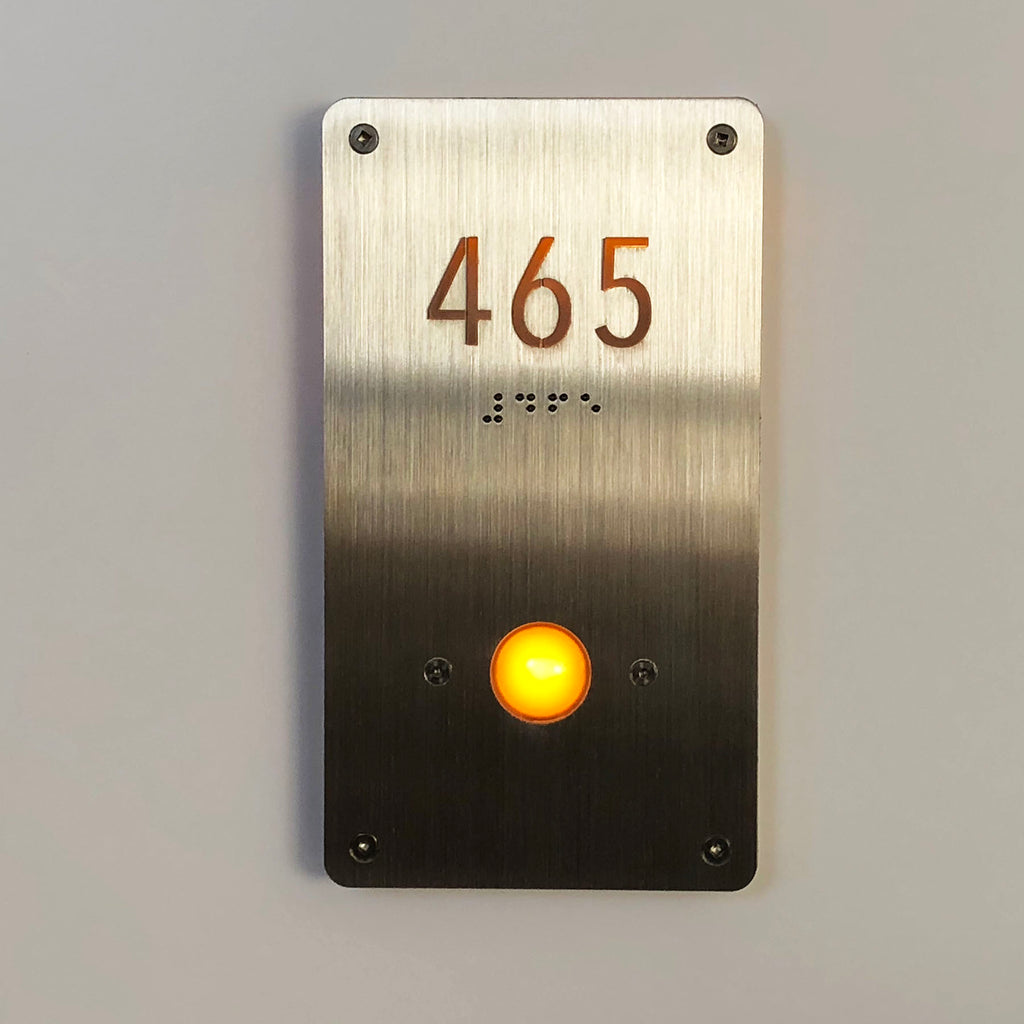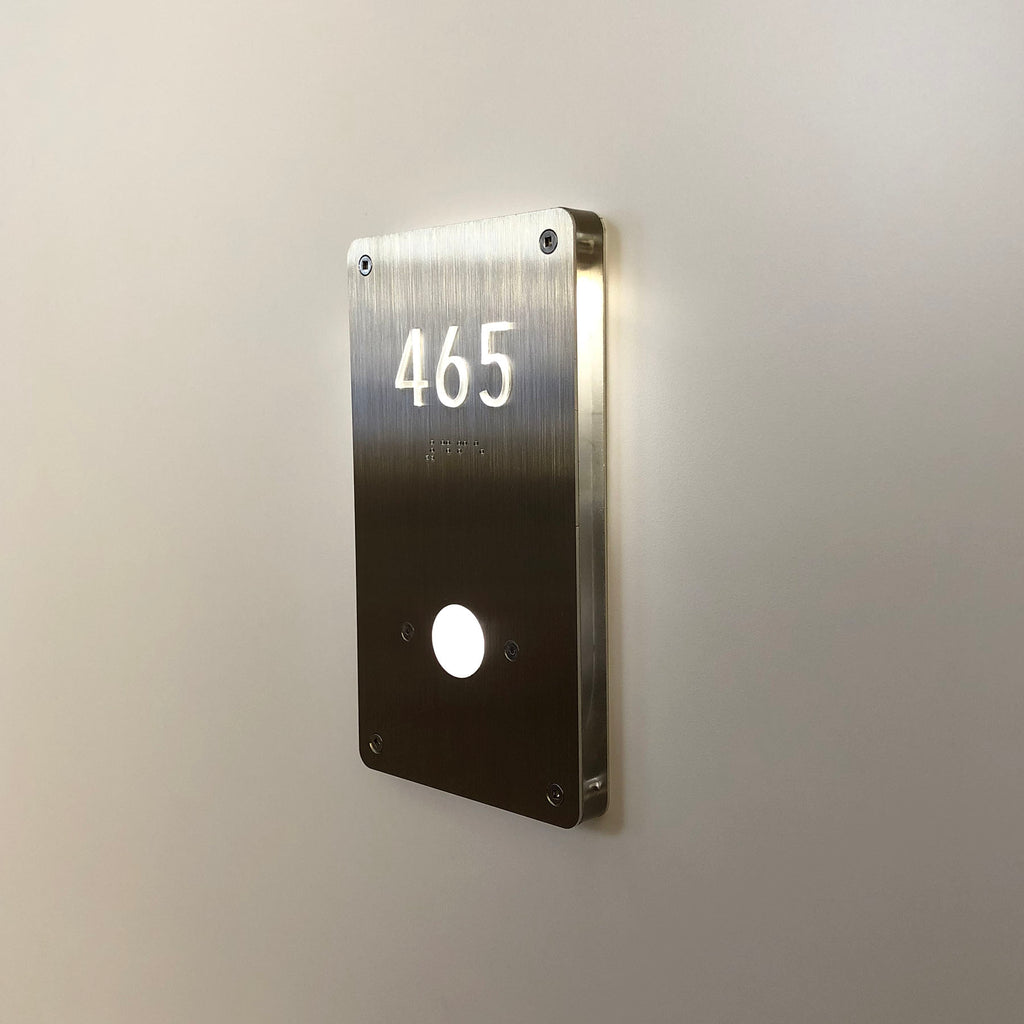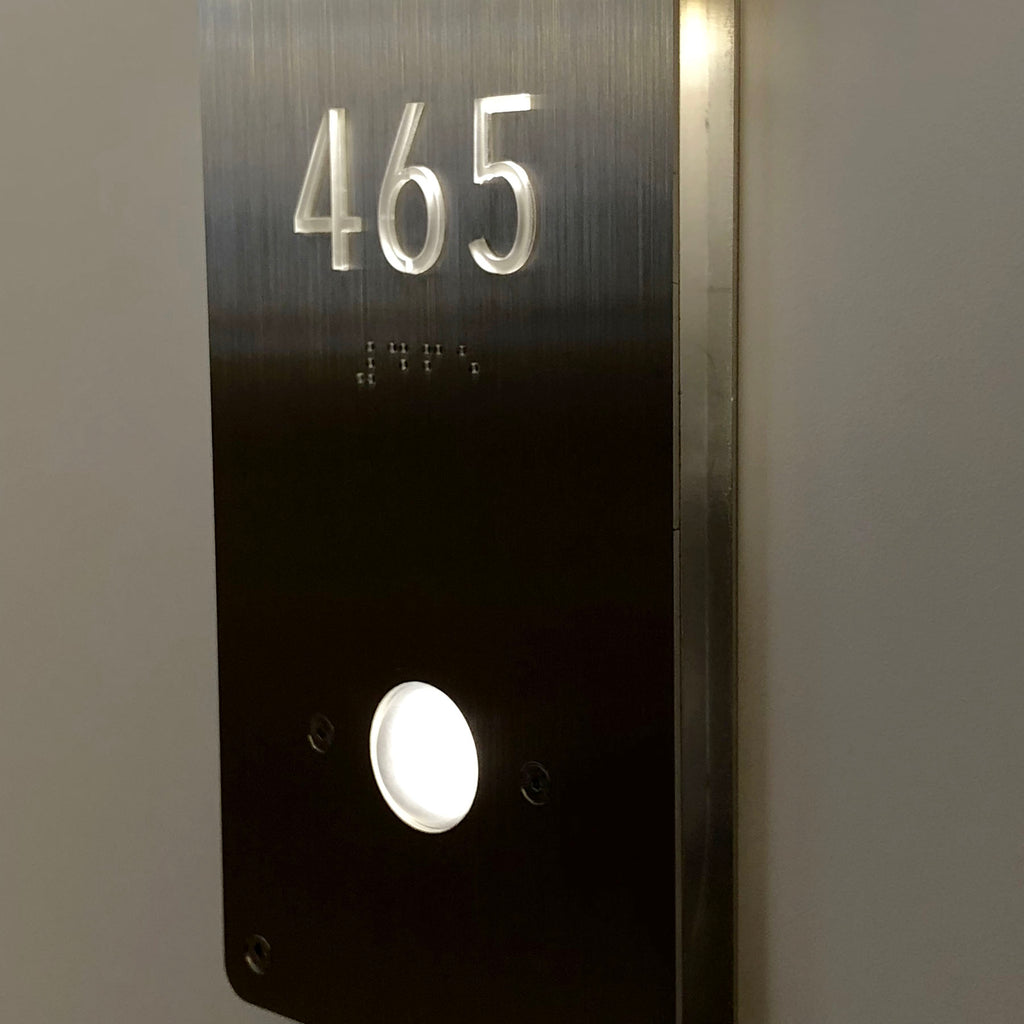 NMRDB-4X7.25 Unit Number Signage with Doorbell Button
The NMRDB-4X7.25 is one of our standard unit number signs. These signs are available for hotel, condominium and apartment projects.
This style of unit number sign includes a doorbell button. This allows for one standard wired doorbell button connection which provides power for the LED illumination as well.
There are a number of options including up to 4 digit push thru Numbers and Braille.
LED illumination in a range of colors (Amber, Blue, Green, Red, White) or non-illuminated with colored acrylic numbers.
Mounting options with screws or adhesive tape.
The standard faceplate is brushed Stainless Steel, but is also available in other finishes such Anodized Aluminum or Powder Coated.
The 4" X 7.25" format is one of our standard size, but custom sizes are also possible.  
Hit the Contact Us button below to Email us your questions and start a dialog for your project.
Power Required: 16VAC
Power Consumption: Aprox .025A, that's less than 1 Watt!
Dimensions: 4" X 7.25", with 1" tall numbers (custom sizes available).
Designed to meet ADA & CBC guidelines.