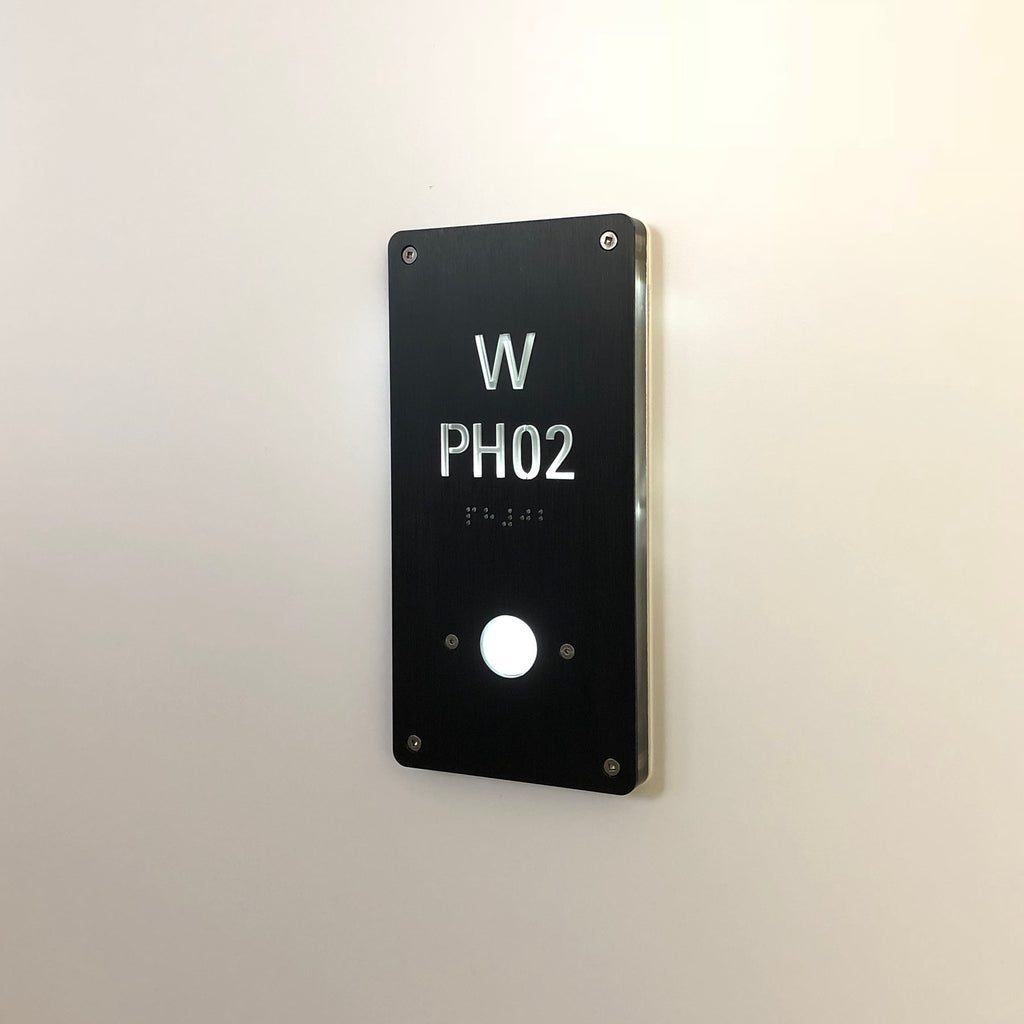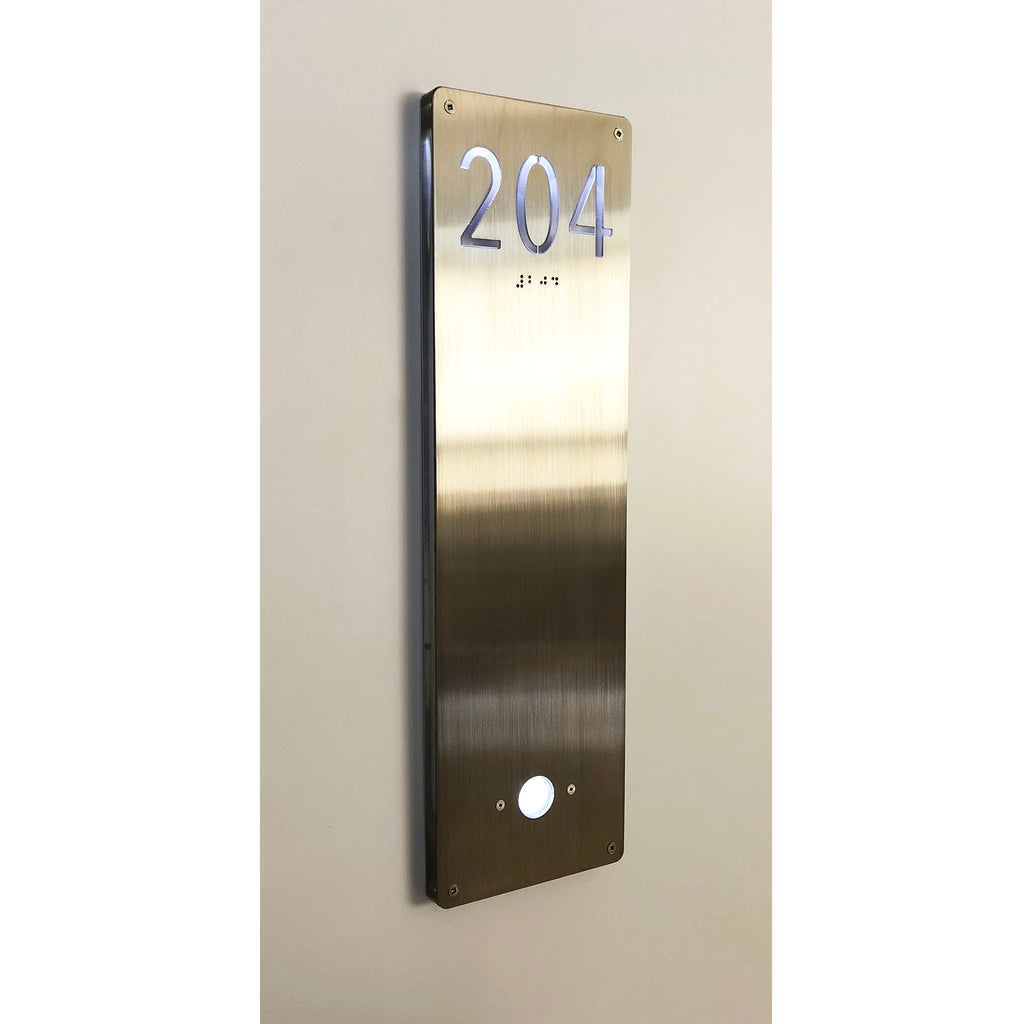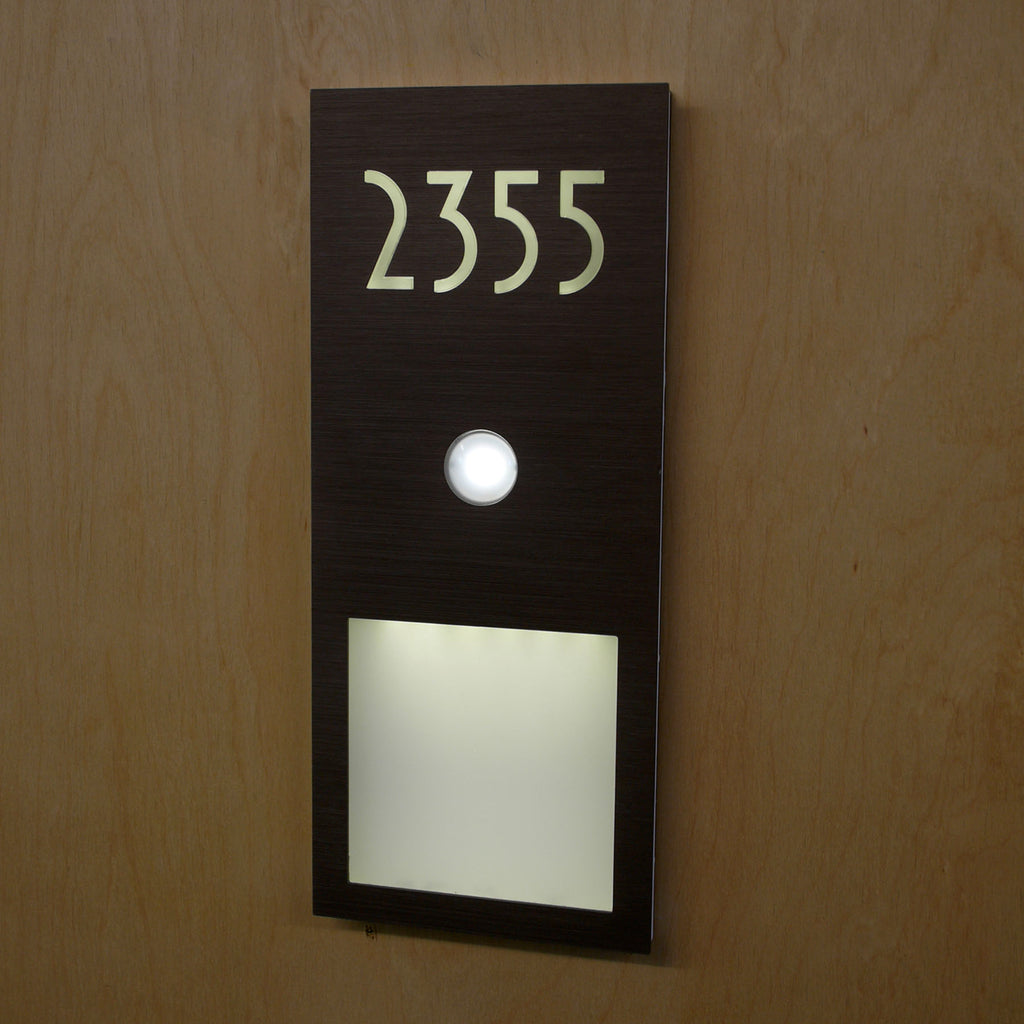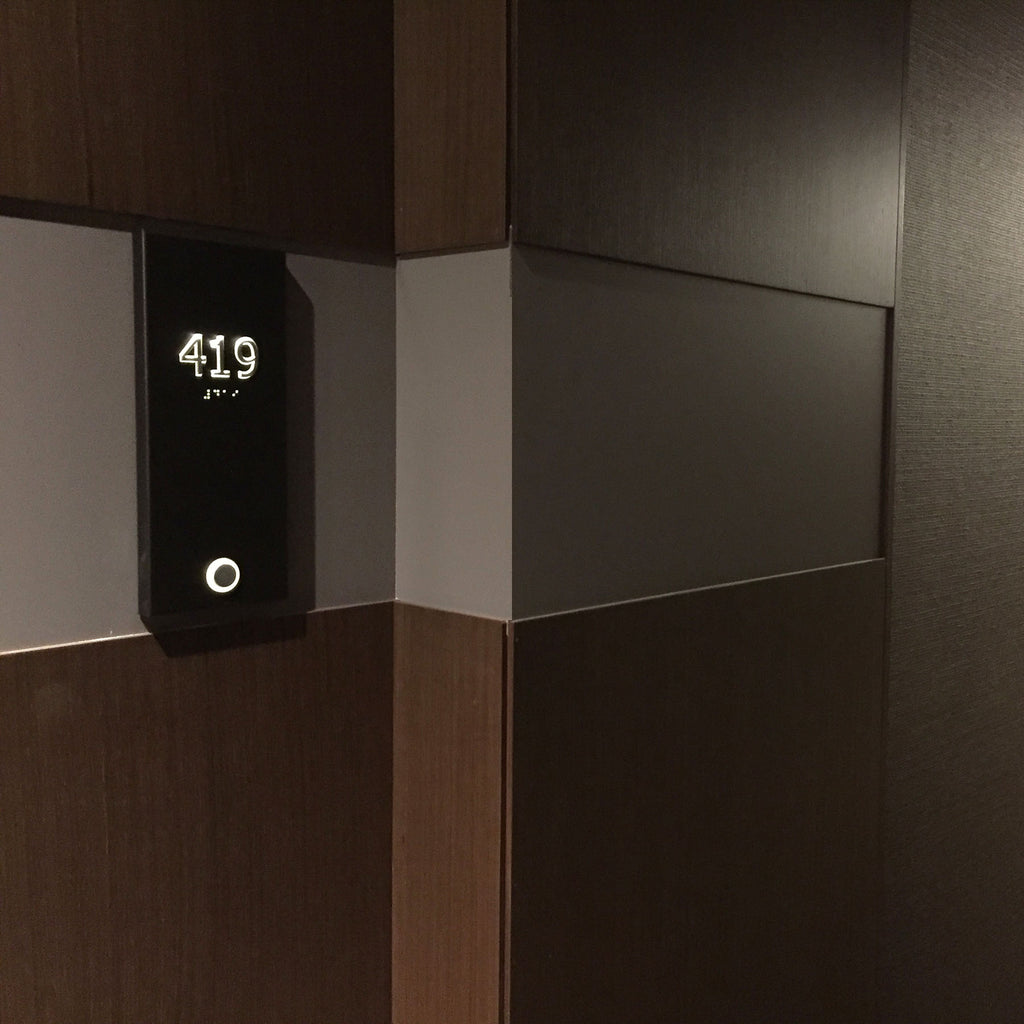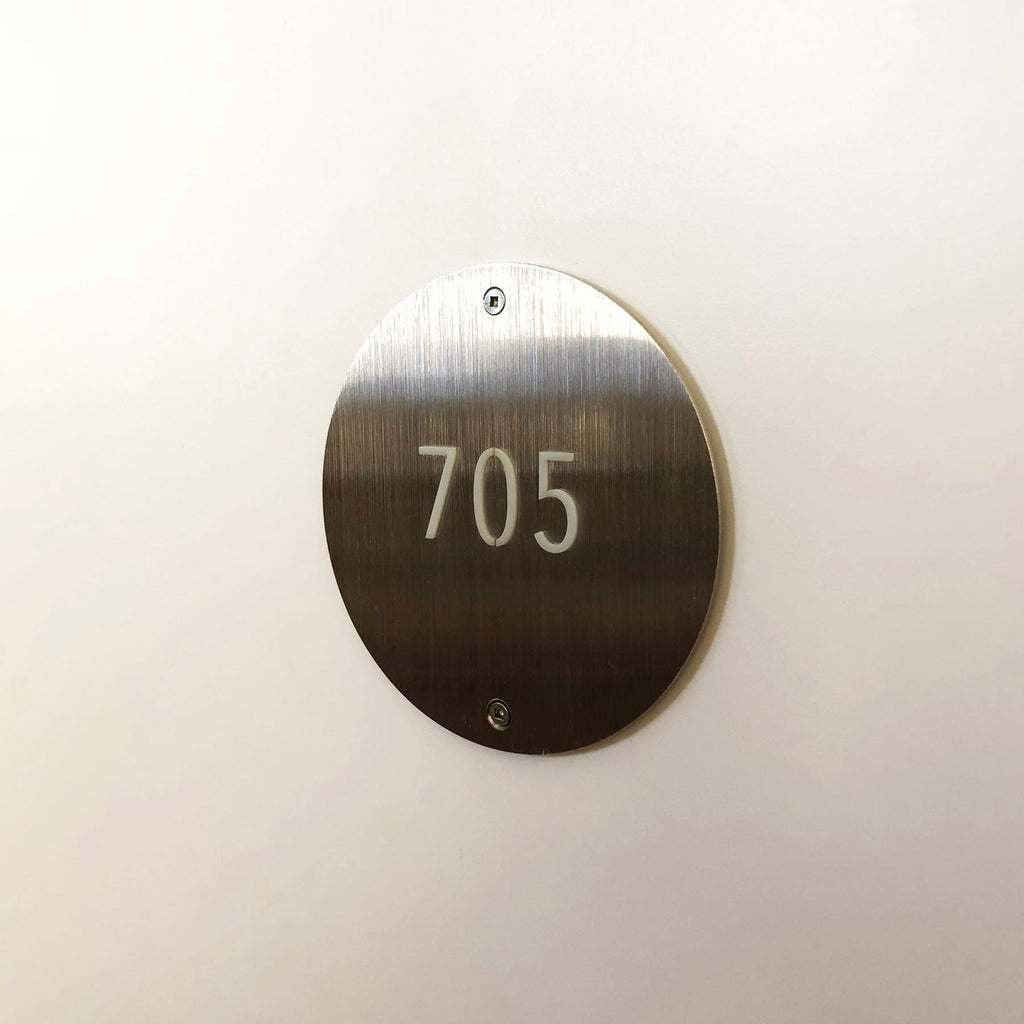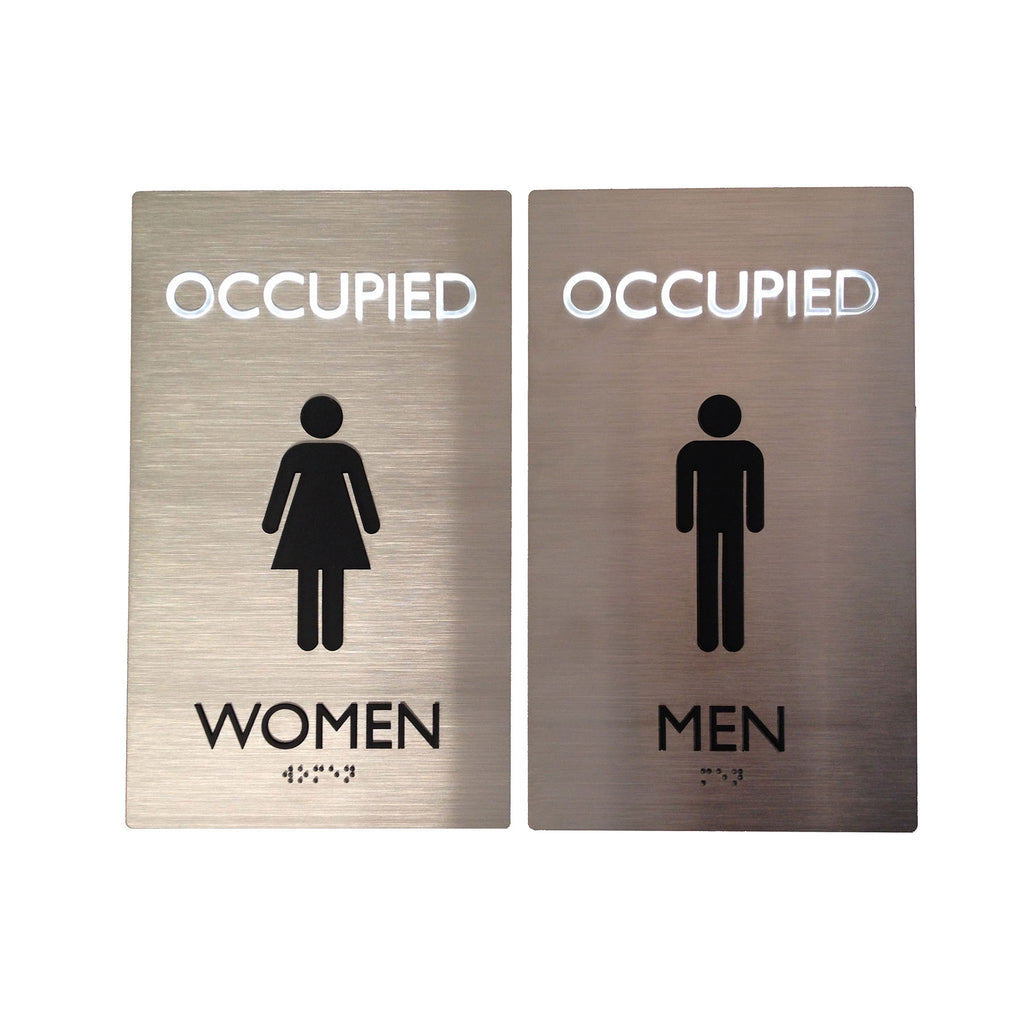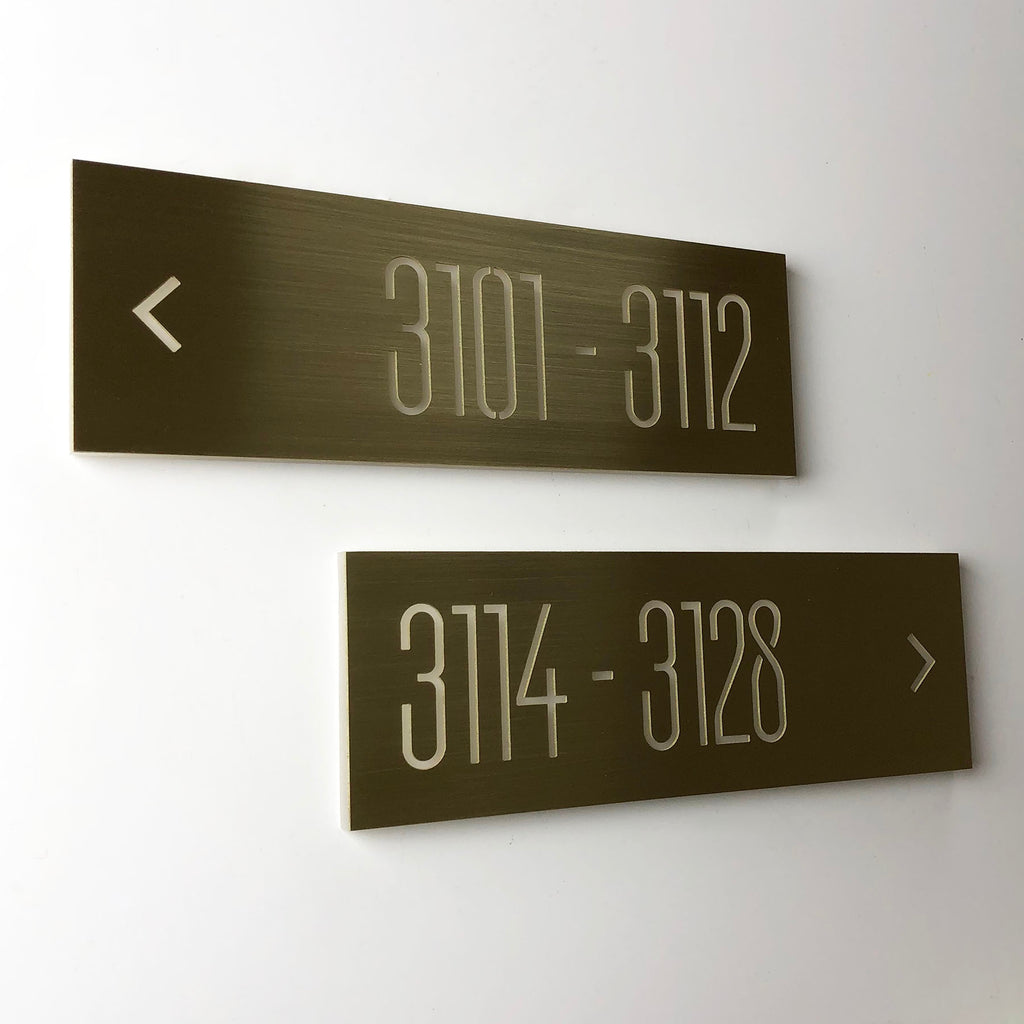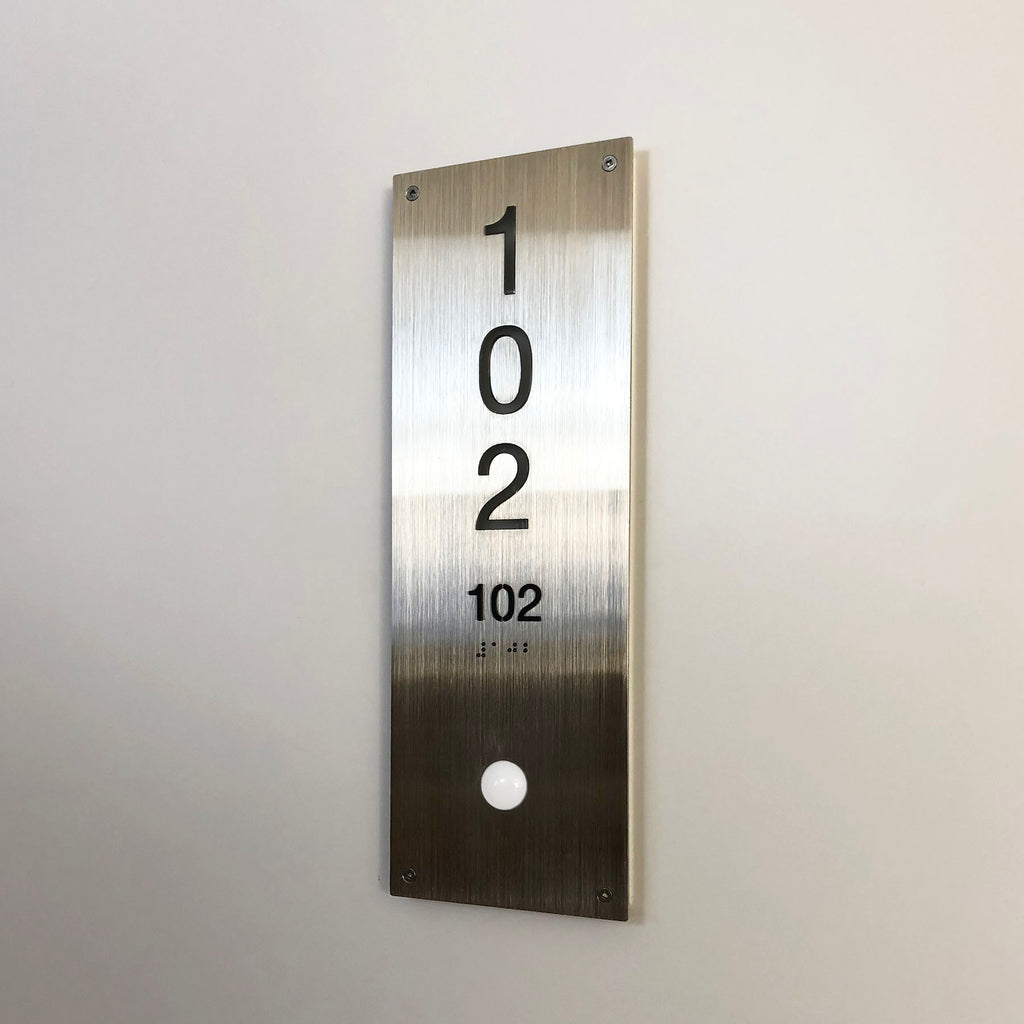 Custom Unit Number Sign Examples
These are examples of custom unit signs and other signs created for customer projects. Some start with our standard options and make dimensional, shape or finish variations.  Some are completely custom from collaborating with the design team or architect on a project.
Hit the Contact Us button below to Email us your questions and start a dialog for your project.